Volunteers and local groups
Become a World
World Friends?
If you too care about defending the fundamental rights of the most vulnerable, join us!
Becoming a World Friends volunteer means joining a community of people bound by solidarity. Our volunteers are located in different Italian cities, they share our values and dedicate part of their time to our mission.
The tasks of the volunteers are different and important: spreading World Friends initiatives locally, organizing fundraising events in support of cooperation projects, dedicating part of their time to project activities, officially representing the Association in meetings with local institutions or attending local events organized by third parties on behalf of World Friends.
The missionary group of Birone, a fraction of the municipality of Giussano in the province of Monza, has been supporting the activities of World Friends for many years. The group's initiatives, carried out mainly during the Christmas period, offer invaluable help, collecting every year funds donated for our projects in Kenya and Italy.
The Runsmile Amateur Sports Association Runsmile has been actively supporting the work of World Friends for years, in particular by promoting a training program for the annual participation in the relay Milan Marathon and by recruiting charity runners. Both through the training and the relay, Runsmile raises funds for World Friends projects and is an invaluable partner in organizing awareness-raising activities in the area during the marathon period.
A historic group of volunteers and supporters of World Friends, which for 20 years has been tirelessly dedicated to the organization and promotion of awareness and fundraising events, is located in Acqui Terme. Linked to this territory is the support of Italian Alpine Club of Acqui Terme, which has always been an important point of reference for World Friends because of its constant vicinity to fundraising initiatives and events. The climb of Mount Kenya, Aconcagua and Kilimanjaro marked important stages of our history.
In Turin, the group of young World Friends volunteers is mainly made up of medical residents and health workers. The volunteers dedicate a few hours of their time every week to support the activities of the clinics in via Nizza and via Saccarelli for the homeless. In addition to health-related activities, the group supports World Friends by organizing awareness, information and fundraising events.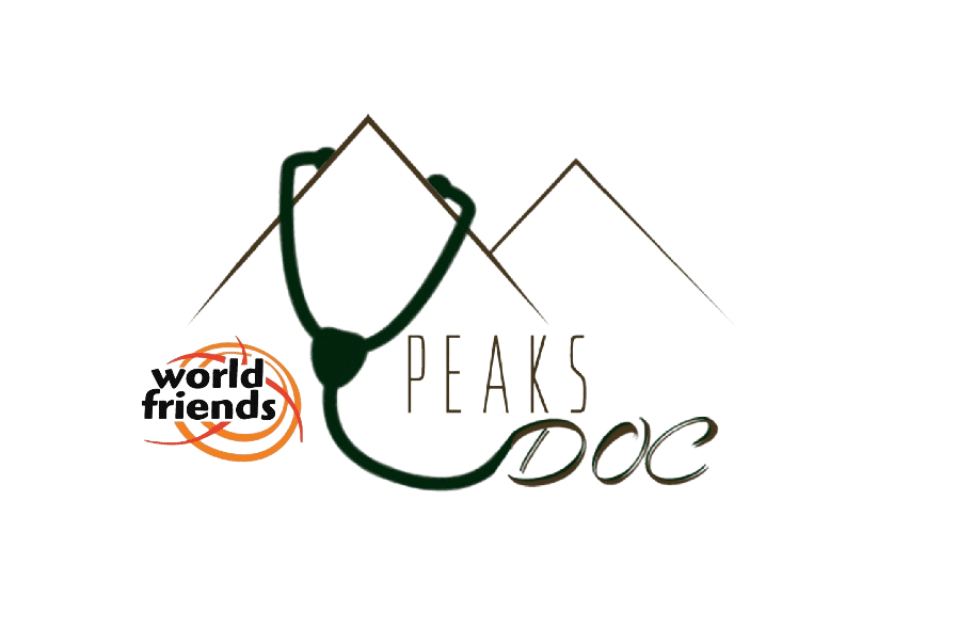 Peaks Doc - World Friends
The history of World Friends has been bound to the mountain since its inception: the support of the Italian Alpine Club of created this strong bond anc pushed us to create a dedicated group. With such spirit the "Peaks Doc – World Friends" was born with the goal to promote activities, intitiatives and outdoor and alpinism sport events, aimed at supporting cooperation projects and strenghtening the synergy between these two worlds.
Subscribe to the World Friends Newsletter
Stay up to date on our activities and initiatives in Kenya and Italy.