Today, June 19, 2021, World Sickle Cell Anemia Day we take this opportunity to thank the donors and partners who made the project possible "Sickle Cell Anemia: Pediatric-Hematological Outpatient Clinic for the Nairobi Slums". The final goal of this intervention is the progressive reduction of the mortality and morbidity rates caused by sickle cell anemia, a congenital blood disorder with the risk of severe acute and long-term complications, in the absence of adequate treatment and interventions. The project has favored and made it possible access to quality basic and specialist health services, in particular for the children of the slums of north-east Nairobi, where malnutrition and risk of infections worsen the living conditions of patients.
"Lift Every Voice to Shine the Light on Sickle Cell"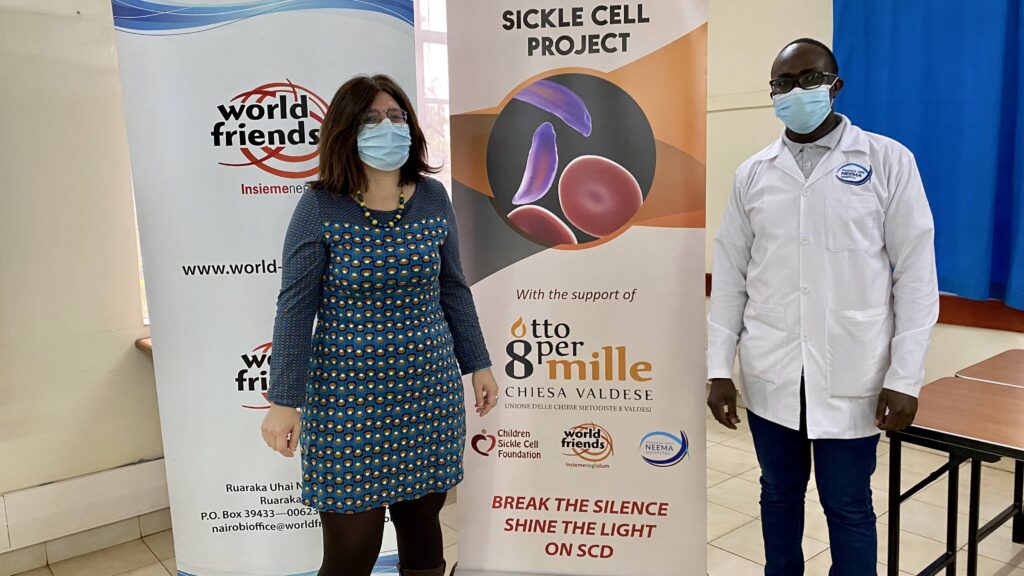 This year's World Sickle Anemia Day theme invites you to fight the stigma associated with this disease and raise awareness of the population. Since 2020 we have been working at Ruaraka Uhai Neema Hospital and partner health facilities in the slums to ensure early diagnosis and treatment of sickle cell anemia. Thanks to the support ofEight for Thousand Waldensians, in June 2020 we purchased and made accessible a hemoglobin electrophoresis machinery which allows to obtain a certain diagnosis and continuous monitoring. Were performed 600 free tests, of which 465 carried out during awareness-raising and screening sessions. Together with our partner Children Sickle Cell Foundation we have formed a multidisciplinary team to follow the path of patient care and offer health education to families.
Sickle cell anemia: one year later
On June 17, 2021, we played a Continuing Medical Education session for hospital staff. At the conclusion of the project activities, we have assessed the level of achievement of the objectives and the success of field activities. The main results concern the knowledge and skills acquired by the team, able to guarantee an accessible and quality health path for patients, from diagnosis to treatment. On this World Day, World Friends and the RU Neema Hospital renew their commitment to raise awareness in the community and reduce the stigma associated with sickle cell anemia.