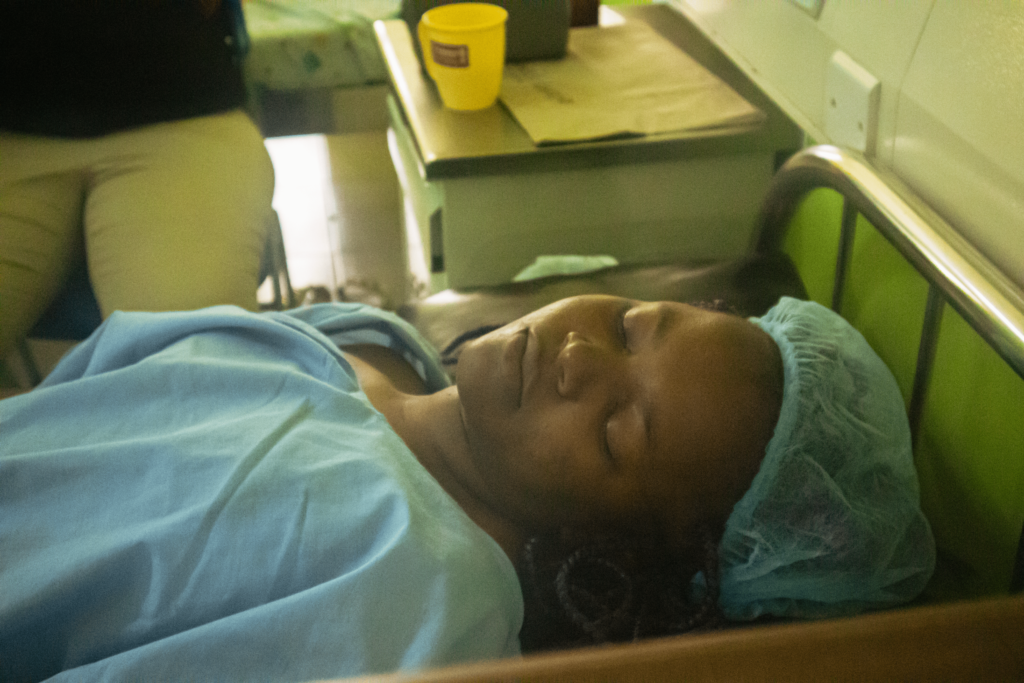 Today is World Health Day, a particularly importante celebration to World Friends and our mission. Since 2001 we have been working uninterruptedly in the peripheries of the world to guarantee fundamental rights, the first of which we believe to be the Right to health. Healthcare in Kenya isn't free and this often creates difficult barriers for low-income families.
For this reason we continue to listen to the needs of the local population, implement projects in the area and refer patients to our Ruaraka Uhai Neema Hospital. It is with such spirit that today we want to tell you the story of Damaris: the demonstration of how a free medical service can save a life, especially in the context of Nairobi informal settlements.
The right to health at school
Damaris is 19 years old and her story begins at school. During this year Damaris studied for her final exams, mandatory to access university. It is not an easy challenge and she did her best to overcome it. Four months ago, we held a breast disease awareness day at her school, which included free breast exams for students. The examination that Damaris underwent revealed a lump in the breast. Therefore she had to seek further medical care to know the nature of the lump.
Since 2014 we have been carrying out the Health Education Program in primary and secondary schools in the informal settlements of Nairobi. The economic situation of families makes medical services practically inaccessible. For this reason we have decided to combine health education with a referral program to R.U. Neema Hospital, which we founded to guarantee medical care to the most fragile population of the informal settlements of North-East Nairobi. In this way, students can easily access the health services they need, without worrying about burdening their families financially.
As soon as she learned about the lump, Damaris informed her mom who helped her connect with the doctors at R.U. Neema through the school. The lump had to be removed and the doctors gave the girl an appointment on the first useful date; however, the final exams were getting closer. The doctors realized the importance of this exam for Damaris and they have scheduled surgery immediately after the test.
Not only did Damaris pass her exams with flying colors, she also successfully underwent surgery at R.U. Neema Hospital. She is now in full recovery and we wish her the best of luck in her studies!
Right to health for all
Damaris' is a success story we wanted to share on World Health Day. Thanks to an intervention aimed at young people in the area, it is possible to bring them closer to safe and quality healthcare services. We are happy and proud to be able to tell such testimonies.
However, today's celebration must also push us to reflect and dedicate a thought to all those people in the Global South who do not have similar opportunities. It is for this reason that on World Health Day we once again renew our commitment to guarantee the fundamental rights of the most vulnerable people, first of all the Right to Health.