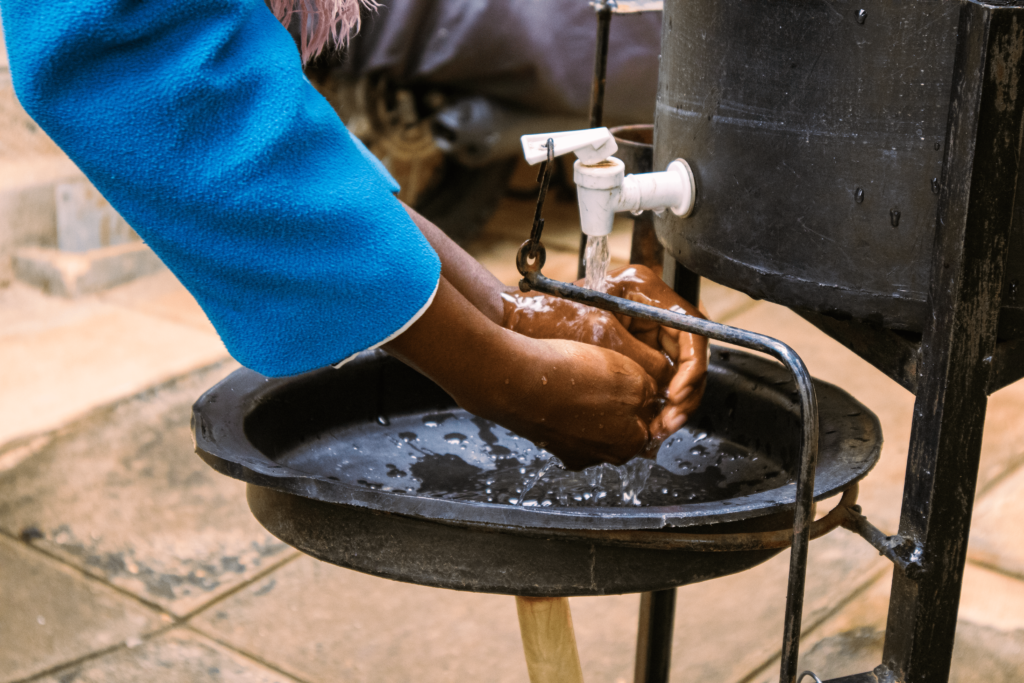 As children we constantly touch everything around us. "Wash your hands" is literally one of the first lessons we receive as children. Hand hygiene seems to be of secondary importance, almost banal. But why then did the United Nations even have dedicated a World Day to Hand Hygiene?
The importance of hand hygiene in the time of Covid-19
Since 2020, the conversation about hand washing has practically exploded. With the spread of Covid-19, washing hands has become imperative due to the way the virus spreads. During the pandemic, the World Health Organization and world governments have consistently stressed the importance of hand hygiene to reduce contagion. The lack of sanitizer has made hand washing even more important, leading to the installation of washing points practically everywhere: in front of shopping centers, shops, workplaces.
However, when hand washing became a necessity, discussions arose about scarce water availability. In contexts of the Global South, such as the slums of Nairobi or the semi-arid areas of the Kajiado region, water is simply not available to everyone. For a large part of the local population it is impossible to turn on a tap and have clean running water available to one's liking. The socio-economic situation in which the inhabitants of the informal settlements live pays off the use of drinking water was unthinkable (available in bottles, for a fee), prompting the use of stagnant and contaminated water with the risk of developing further infections. Clean water in similar environments becomes a luxury for few people.
These conditions make the concept of hand hygiene so much promoted during the pandemic virtually impossible, thereby increasing the spread of the disease. Hand washing stations with water tanks are temporary solutions, unsustainable over time. With the worsening of climate change, the availability of clean and safe water becomes even more limited in other contexts, such as that experienced by the Maasai communities in Kajiado County.
While necessary, hand hygiene is a practice that further emphasizes profound inequalities separating the North from the Global South, especially in Africa. Celebrating this day can and should inspire everyone to continue this practice, which is particularly useful in the pandemic scenario. At the same time it must be an opportunity to reflect and act, so as to allow even people living in disadvantaged conditions to enjoy a basic service for survival. This is not only due to the pandemic, but to all the bacteria and viruses from which it is necessary to protect ourselves: hygiene (of the hands and not only) is deeply connected with well-being and health.