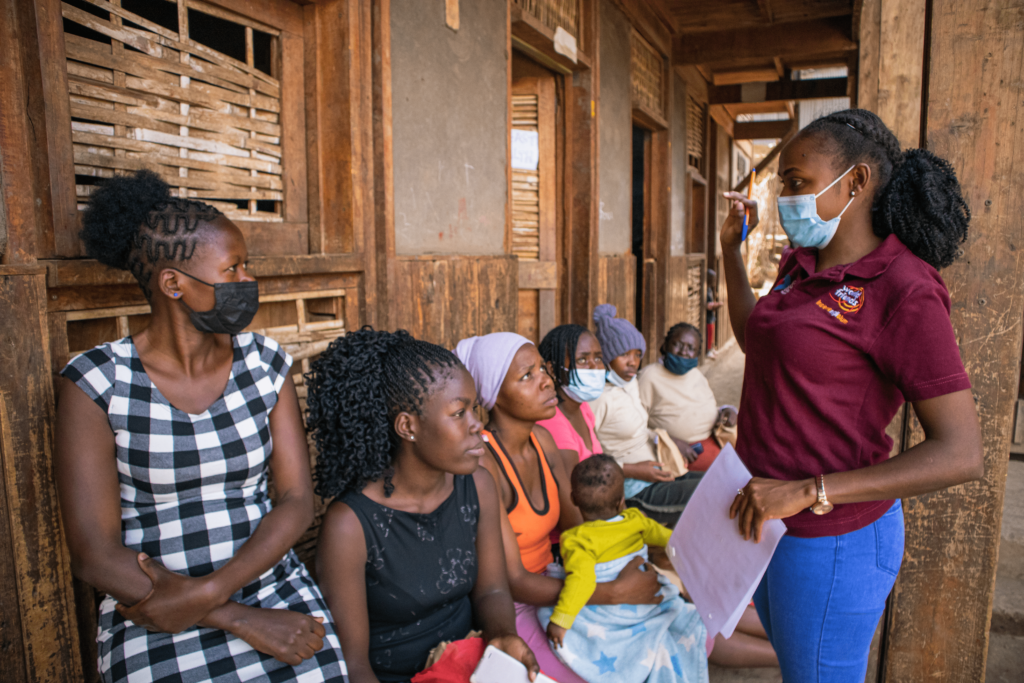 World Cancer Day is an initiative aimed at promoting individual prevention actions and improving access to cancer screening. Raising awareness of the disease to better recognize its symptoms, promoting prevention and eliminating risk behaviors are crucial to increase the chances of survival. Millions of people lose their lives each year due to cancer, often because symptoms are not detected in time.
Women First: World Friends' commitment against breast cancer
On World Cancer Day, World Friends focuses on breast cancer. As repeatedly emphasized by the Dr. Gianfranco Morino, during his long medical career he has noticed a steady and worrying increase of breast cancer cases in Kenya. Breast cancer is one of the leading forms in the country, second only to cervical cancer. The Ministry of Health declared that every year in Kenya there are 6.000 new cases: currently about 40 out of 10.000 women suffer from breast cancer.
The figures are troubling and they don't even account for all undiagnosed cases. World Friends and Fondation Assistance Internationale understood the urgency of promoting the prevention, diagnosis and treatment of breast cancer.
With this spirit he was born Women First, the project that aims to improve prevention, diagnosis and treatment of breast cancer, particularly in communities that do not have access to such treatments or simply know little about the disease.
Health education: with Women First knowledge is prevention
In its first efforts, Women First held a training session to better prepare health educators. They will be the ones to approach the local community and promote methods such as self-examination to promote early diagnosis; they are also responsible for making women aware of the importance of family medical history and where to seek health care.
On XNUMX January we held the first breast cancer awareness and check-up meeting during a medical camp at the Why Not school in the Mathare slum. Educators spoke to women about breast cancer and the associated risks. Most of the women involved knew nothing about breast cancer, but they were definitely interested in learning more and understanding what to do to prevent it. Some of the participants then recalled parents and grandparents who lost their lives due to cancer. It was a shock to them to know that they might be suffering from it too. Impressive how, upon being exposed to this new information, they immediately hired a proactive attitudeand and went for check-ups at the medical camp. The camp was more than a moment of prevention, but an exchange of often touching experiences on the disease meant to inform as many women as possible and prevent the risks associated with breast cancer. For many women, breast cancer was a troubling discovery, but at the same time they showed a strong willingness to learn and understand.
Dialogue, awareness raising, action: together against cancer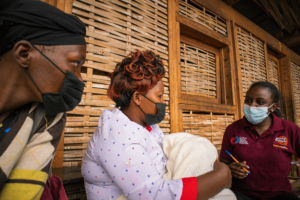 On World Cancer Day, we wish for a world where medicine reaches patients, where healthcare is available to all. Respecting the right to health creates not only a healthy population but an educated population that seeks knowledge about their health.
In 2021, 2.3 million people were diagnosed with breast cancer. Actions such as Women First or the pink month in October make the difference to promote the prevention and treatment of this disease. A disease that has taken mothers and daughters away, which has broken families. As the world continues to respond to Covid-19, we must not forget lethal diseases such as cancer and continue to dialogue, raise awareness and act. World Cancer Day is the perfect time to do it. It is a time to remember who we have lost to cancer.
The Women First project is carried out with the contribution of the Fondation Assistance Internationale - FAI.