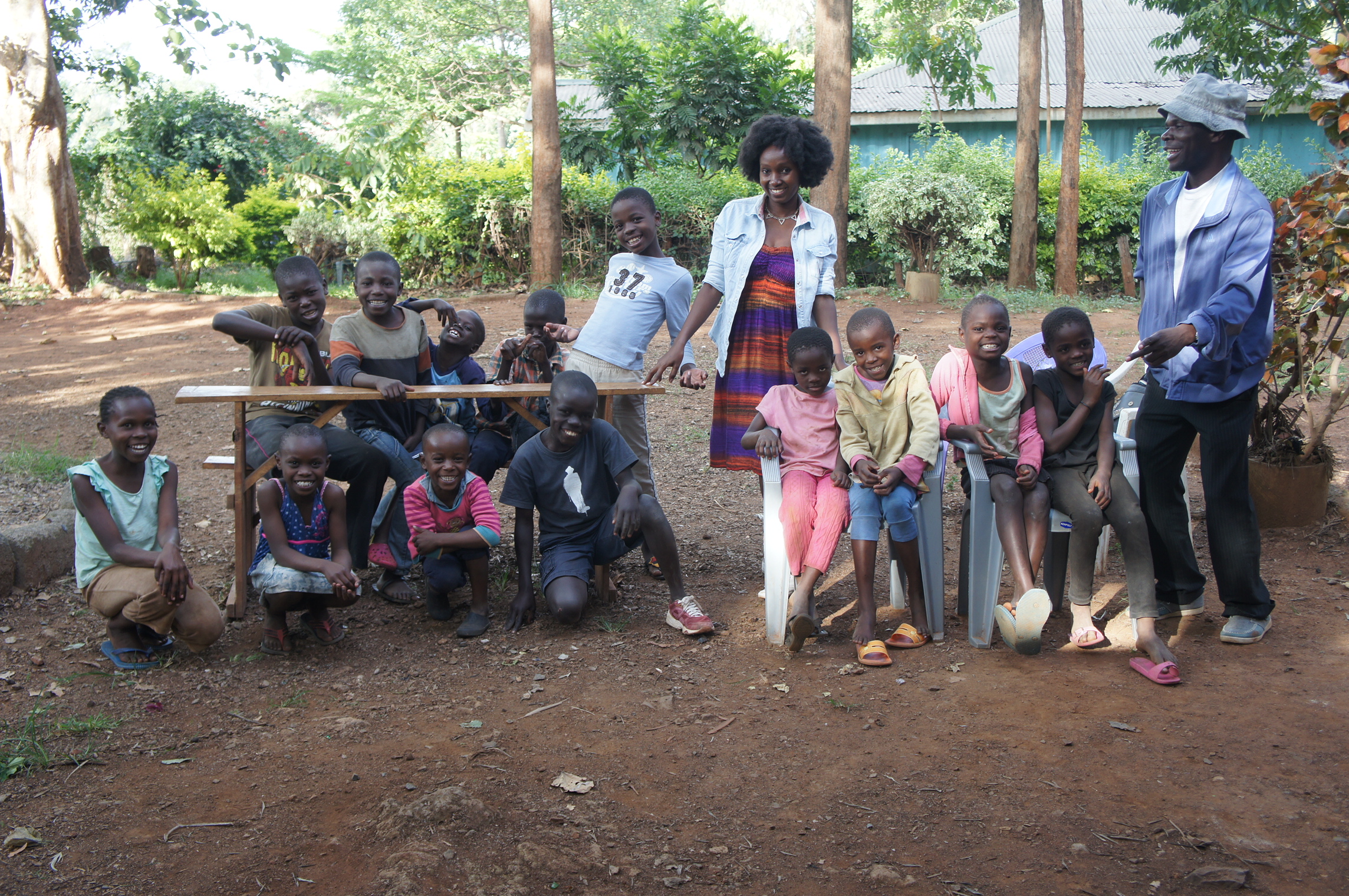 Banjuka Music and Dance School is a project carried out by World Friends, thanks to the generosity of a family of friends of the association, in the slum of Baba Dogo (Nairobi, Kenya). Banjuka was born from the awareness that artistic expression is an effective way to combat drugs and juvenile delinquency, enhancing the incredible creativity of young slum dwellers.
Through the Banjuka project, children and young people who live in a context full of difficulties have the opportunity to emancipate themselves on a social level through music and dance. However, not everyone is interested in this type of artistic expression and it is for this reason that a theater was created thanks to which the young inhabitants of the slums also have the opportunity to express themselves through acting.
The person in charge of the Banjuka theater activities is Waigwe Mwangi, professional actress. "My passion for theater dates back to when I was still a teenager. After finishing my secondary education, my talent and passion for acting was discovered and from that moment my acting career began. I had a great opportunity and the good fortune to be able to seize it "- Says Waigwe -"
Now I have a new precious opportunity, to work as a theater acting teacher for the Banjuka school. Now, just as someone held my hand and gave me the opportunity to show my skills, I can do the same for these vulnerable young people. Some have a great gift but are not fully aware of it and have never been able to count on someone to help them develop their talent.
I don't expect all these guys to become professional actors, surely some will make it, but the most important thing is that thanks to this project we are giving the opportunity to young people adrift to commit their free time in an activity that will allow them to gain self-confidence and develop an optimistic vision towards the future.
The new acting school has been active for just a month and right from the start the boys are working hard to succeed in the various activities: unique verses, choral verses, poems, mimes… ".
We are thrilled to finally have theater and acting as part of the Banjuka project activities. The theater is a live event that places the actors and the public in an immediate and mutually interesting relationship. We can't wait to see the first show and to see the children and young people involved in this activity express their talent.
Support the Banjuka project too! >>