"Taking care of Vulnerability" is a training program aimed at health workers of the services for without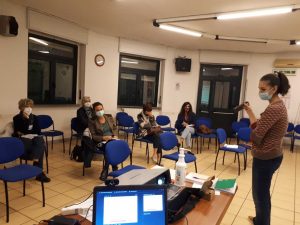 Turin residence managed by World Friends? e CCM - Medical Collaboration Committee. The initiative was born under the project "Right to health: in Turin a network to support the weakest" financed by Intesa San Paolo Charity Fund carried out jointly by the two organizations.
On October 14, the first of a series of seven meetings took place that will touch on different topics to improve the delivery of health services and psychological support to the homeless. The first seminar entitled "Covid paths for the homeless" was conducted by the Dr. Paolo Leoncini (responsible for World Friends projects in Italy and referent of the section Peaks Doc - World Friends). During the meeting, thanks to the participation of health professionals in presence and online, it was defined a management protocol for patients with suspected COVID-19 infection. In addition, further practical information was provided to the volunteers of the two centers, paying particular attention to the use of personal protective equipment and the sanitization of the environments before and after the provision of health services.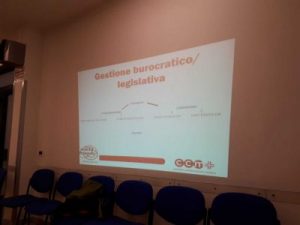 On the importance of training for the treatment of homeless people in this particular period, Dr. Leoncini declares: "This context is very complex and delicate both from the point of view of patients (without a home where they can face isolation and without of a solid social welfare substrate), and as regards the service itself (lacking the diagnostic, therapeutic and safety supports of the hospital). The definition of this protocol, which will be adopted in the two centers supported by World Friends and CCM - Medical Collaboration Committee (in via Nizza 24 and in via Saccarelli 21 in Turin), is an important step in a complicated period such as the present, as it represents a real taking of responsibility on the part of private social centers, fundamental for reducing the burden of the health system ".
In parallel, operators will also be involved once a month in support activities for the Abele Group Drop-in in via Pacini. In this context, between 30 and 40 people are visited a day, also providing hot drinks, clothing and sterile material for drug users. The Drop-in currently has a job counter and a legal counter. The participation of World Friends and CCM volunteers would allow for a stable health service