In January World Friends, in partnership with Children Sickle Cell Foundation, held the first day dedicated to adolescents suffering from sickle cell anemia at Ruaraka Uhai Neema Hospital. This initiative is part of the activities of the "SMP" project (Self-Management Program: an education program for adolescents and young adults with sickle cell anemia on their knowledge, perception and self-care), funded by NOVARTIS.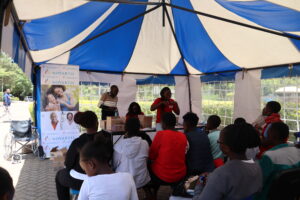 The event aimed to provide specialized medical care and support to young adults living with this disease. The day saw numerous specialists alternating, including health professionals and counsellors, to respond to the specific needs of those who are beneficiaries of the project. The activities organized had the aim of providing support and proposing strategies to cope with the disease for adolescents and their families.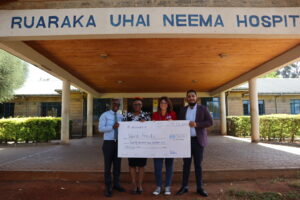 This pilot project is an important step towards improving the quality of life for those living with sickle cell anemia and aims to address the specific needs of adolescents, who are at a delicate moment in their treatment journey: the transition from having consult a pediatrician if you are an adult patient.