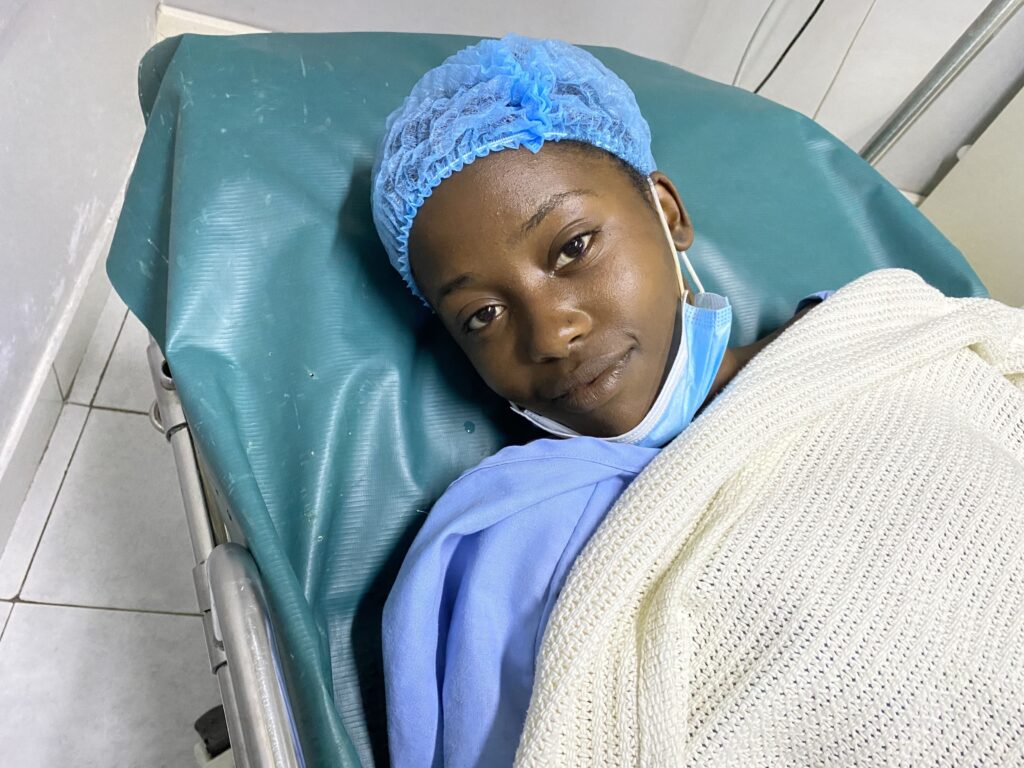 International Women's Day is an important opportunity to recognize and celebrate the achievements of women from cultural, social and economic standpoints. It is undeniable how attitudes towards women have changed over the last few decades, but the path towards equal rights and opportunities is still long, especially in the context of the Global South. In low-income countries, the obstacles faced by women are still numerous and difficult to overcome: violence and discrimination, inequality, lack of access to basic services, including healthcare. On this International Day we renew our commitment to contribute to the achievement of a full and dignified life for all the women we work with, especially the most vulnerable.
Women First!
With these challenges and difficulties clear in our mind, we launched the Women First project. This is an intervention for the women of north-eastern Nairobi slums, designed to improve breast cancer prevention, diagnosis and treatment. Breast cancer is a disease that mainly affects women and on which we want to emphasize on this International Day. If not diagnosed early, breast cancer can be particularly aggressive and pose serious risks to the lives of women of different ages.
In Kenya, breast cancer is the second most common tumor and it is a disease that can strike without warning. The lack of awareness and the lack of knowledge about this pathology make Kenyan women particularly vulnerable. For women in informal settlements, information on cancer is limited and as a result they rarely know how to perform self-examination and often ignore symptoms that could lead to early diagnosis. But even if the signs are identified early, the lack of accessible healthcare inexorably leads women away from safe healthcare paths.
A happy ending story for Women's Day
Women First is aimed at the community, at women. Not only to educate and inform, but also to carry out checks by the health personnel of the Ruaraka Uhai Neema Hospital. The Women First team, made up of Maureen, Daisy, Gladys and Geoff, regularly travels to informal settlements to conduct health education sessions. Together with Florence, the head nurse of RU Neema Hospital, they invite women to undergo free breast checks. Recently the team was in the Korogocho slum and that's where they met Gloria.
Gloria is 21 and dreams of attending a beauty school to provide for her family. At the moment Gloria is unemployed and lives with her son, hosted by a missionary charity. Her life has never been easy, but she has always gone out of her way to provide for her son and the rest of the family.
For about XNUMX months Gloria felt she had something in her breast. She was worried, but with no money to visit a hospital, she could do little. Luckily a friend advised her to go to a World Friends medical camp. On that occasion she met Florence, who after a thorough examination confirmed the presence of a nodule. Gloria was immediately admitted to RU Neema Hospital for further investigation.
Women First: from the territory to the hospital
A scan was first conducted to evaluate the lump. Once the case was examined, the doctors at R.U. Neema Hospital determined that surgery would be needed. After an X-ray and blood tests, Gloria was ready for her surgery. She felt a lot of anxiety, but on the other hand it is a normal reaction before an operation. The surgery was performed by Dr. Gianfranco Morino, Regional Coordinator of World Friends Kenya, and the nodule was successfully removed.
Gloria is happy now. The operation went well and she is already regaining her strength. Timing in her case was crucial. Thanks to Women First, more women in the slums can get help on time, before developing dangerous complications. Gloria will now advise all women she knows to get checked out. After the operation she will resume her training in the beauty school. She is looking forward to work and take care of her family.
The Women First project is realized with the contribution of Fondation Assistance Internationale - FAI.