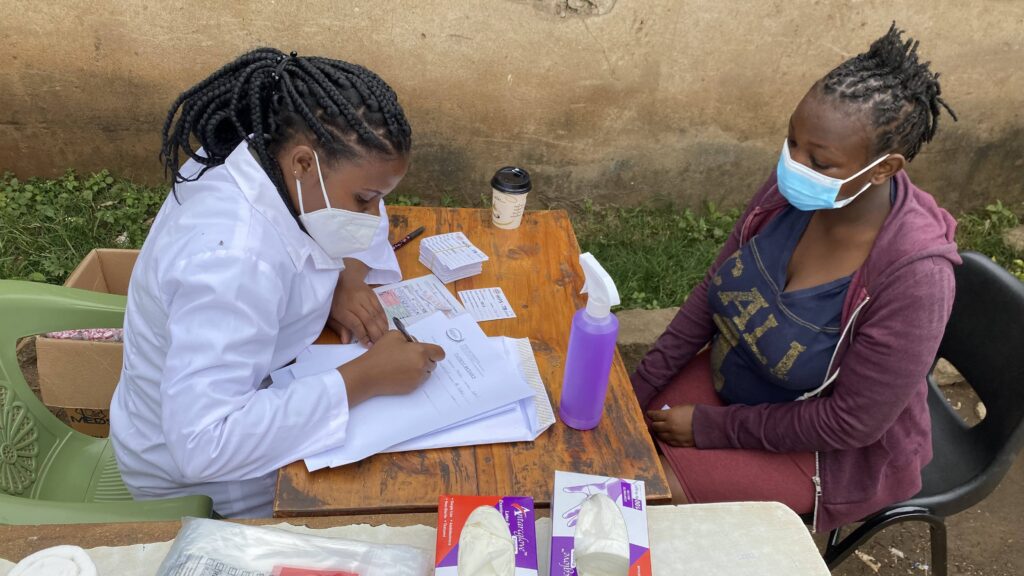 HIPS-TB is the World Friends project for facilitate the detection, diagnosis and treatment of cases of tuberculosis in the Ruaraka sub-county. The intervention promotes the raising awareness of the population on symptoms and risks of tuberculosis. With this in mind, we have conducted five days dedicated at some of our partner healthcare facilities. Specifically, we went on June 2 to the Ruaraka Dispensary (Ruaraka), on June 3 to the Tumaini Clinic (Korogocho), on June 4 to the Redeemed Gospel Church Health Clinic (Baba Dogo), on June 8 to the MAKWK - Maendeleo Afya Kwa Wote Korogocho (Korogocho) and on June 9 at Mathare North Health Center (Mathare).
The tuberculosis screening sessions
Awareness-raising meetings include the patient screening divided into two phases. The first phase consists in the mobilization of the staff of the chosen health facility and of the Community Health Volunteer (CHV - Community Health Volunteers). Their joint action allows the local population to become aware of the possibility of undergoing screening.
The second phase consists in the actual diagnostic activity, implementing Paper-EMR technology and saliva sample collection. Once collected, the samples are analyzed using i GeneXpert diagnostic tests. The results are then sent via message. In the event of positive cases, patients come reported immediately to one of the two hospitals scheduled for treatment (Ruaraka Uhai Neema Hospital or Mathare North Hospital).
The involvement of the local community
The awareness sessions turned out to be a success. Community participation far exceeded expectations, above all thanks to the capillary action of CHVs. Once informed that tuberculosis is the fifth largest cause of death in Kenya, parents and children of all ages showed up for screening. Many of the patients managed to be examined during their break from work.
The community involved positively assessed the work of the screening team and the possibility of being diagnosed free of charge. The staff responded promptly to all questions and concerns from patients. In this way people understood the relationship between tuberculosis and HIV and got to know the health facilities.
The results of the screening sessions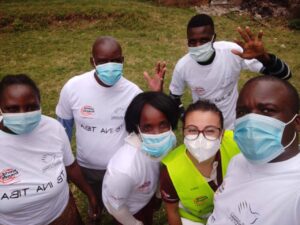 The team faced some communication and resource challenges, but managed to overcome them all. During the five days they were visit about 550 people. 95 samples were examined, confirming 5 cases of tuberculosis. Compared to the total participation, the number of positive cases was not as high as expected, but this may depend on several factors.
Laboratory analysis of the remaining saliva samples is still ongoing at Ruaraka Uhai Neema Hospital. Despite the limited number of confirmed cases, the main objectives of the sessions were achieved: the participation of partner healthcare facilities, the implementation of the Paper-EMR system and the confirmation of positive cases.
The intervention is carried out in partnership with Health-E-Net and national authorities of Kenya and Ruaraka sub-county. The project is co-financed by AICS - International Agency for Development Cooperation through the Global Fund.